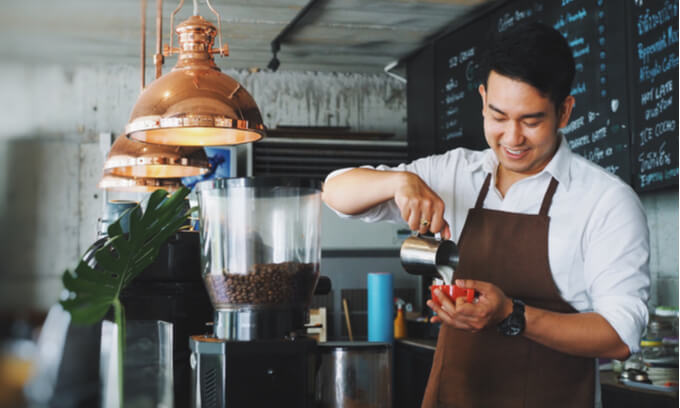 Home loans for independent borrowers
If you are an independent borrower looking for a home loan, there are options for you in the market, but you may have to jump through more hurdles than a standard borrower. Here are some important things you need to know.
When you apply for a home loan, you will need to show the lender proof of your financial situation, including your income. For many people, this proof is available in the form of Pay As You Go (PAYG) payslips, but sole traders, freelancers, and others who run their own businesses may not have the same level of documentation. For this reason, financial institutions may require self-employed individuals to provide other forms of proof, limit the types of loans available to them, and apply stricter lending criteria than those required for other borrowers. .
Can you get a home loan if you are self-employed?
Yes, you can get a home loan if you are self-employed, but the loan criteria may be stricter. Lenders will want to get as much information as possible about a borrower's finances, in order to establish their income, savings, assets, and ability to repay a loan. They are also likely to take into account the financial situation of your business.
They can take into account how long you have owned your business and how well it has performed over time. For example, if you've only been self-employed for a year, banks and lenders may consider you a riskier prospect than someone who's been running their own business and earning a steady income from it for several years.
Generally speaking, the riskier a bank or lender perceives a borrower to be, the more hesitant they may be to approve a home loan application, or the more stringent the conditions they may impose, such as requiring a higher down payment. Some lenders also have specific home loans for self-employed borrowers.
What type of documents do you need to apply for a freelance mortgage loan?
Each lender will have their own criteria for what they want from a home loan applicant, and there are certain things that lenders will generally always want to see, such as identity documents and information about your assets and liabilities. If you're self-employed and applying for a home loan, however, there are some things lenders will likely ask you to give them an idea of ​​your financial situation. These could include:
One to two years of business tax returns
Two years of personal tax returns
Your most recent tax notice from the Australian Tax Office (ATO)
Two years of your company's bank and financial statements.
If your business is less than two years old or you don't have these documents, you may also be asked to provide things such as:
Proof of ABN and GST registration for your business
Six to 12 months of business activity declarations (BAS)
Tax returns older than two years
A letter from an accountant familiar with your situation, confirming your financial situation.
What are low doc and full doc home loans?
Different types of loans require different types of documents:
a "full doc" or full documentation loan is a loan in which a borrower would provide a standard number of supporting documents as proof of income
a "low doc" or low documentation loan is a loan that could be for someone such as a self-employed person, who cannot provide standard documentation such as PAYG payslips.
A key difference between the two types of loans may be the interest rate. Generally speaking, loan types that require less documentation than others for approval purposes are considered higher risk loans. This higher risk usually means that a higher interest rate would be applied to this type of loan.
For this reason, low-doc home loans, which may be an option you consider if you are self-employed, may come with higher interest rates than full-doc loans.
What should you pay attention to when applying for an independent mortgage loan?
When applying for a home loan as an independent borrower, there are some things to be aware of, including the fact that not all lenders can deal with independent borrowers and, if you are successful in your application loan, you may find that you are offered a type of loan with a higher interest rate or lower LVR than a standard borrower.
Small range of lenders
Although many home lenders, including major banks, lend to self-employed borrowers, this may not always be the case. This may mean that the range of options available to you for a home loan is slightly more limited than if you applied for a home loan with PAYG payslips as proof of income.
Higher interest rates
Generally speaking, lenders can only allow certain types of borrowers to apply for certain loan products. If you are self-employed, you may only be able to apply for loans with a higher interest rate, which would mean you would pay more in the long run for your home loan. However, it is not always the case that lenders do this, and some, including major banks, will offer the same loans to self-employed borrowers as standard loans.
Higher deposit requirement
The loan-to-value ratio (LVR) of a home loan is the proportion of a property's purchase price that a lender is willing to approve for a borrower. The lower the LVR of a loan, the larger the buyer will need a down payment – say a lender is willing to offer you a loan with an LVR of 70%, that would mean you would need a 30% deposit saved to purchase the property.
Just as lenders may offer types of loans with a higher interest rate to borrowers they perceive to be risky, they may also be willing to only offer independent buyers a loan with a lower LVR, based on their assessment of the borrower's financial situation. You may also be asked to pay the Lender's Mortgage Insurance (LMI).
Has COVID-19 made it harder to get a self-employed home loan?
The COVID-19 pandemic has had a significant impact on the Australian economy, and the financial fallout has been felt by small businesses and the self-employed. Recognizing this, some banks have implemented specific measures to facilitate the approval process.
For example, at the time of this writing, CommBank has a procedure in place whereby business clients, who are normally required to provide two-year financial statements for their business, can provide a 2019 financial statement instead. from one of 2020. .
CommBank will also ask to see statements of recent business activity as part of the home loan application process. If your recent readings show a resumption of activity in line with 2019 levels, this can be taken as evidence that your activity is returning to normal.
If you are an independent mortgage borrower whose business has been impacted by COVID-19, it may be a good idea to find out if the bank or lender you have chosen has similar measures in place and what documents you may be able to provide. .
Cover image source: Mallika Home Studio/Shutterstock.com
---
Thank you for visiting Canstar, Australia's largest financial comparison site*