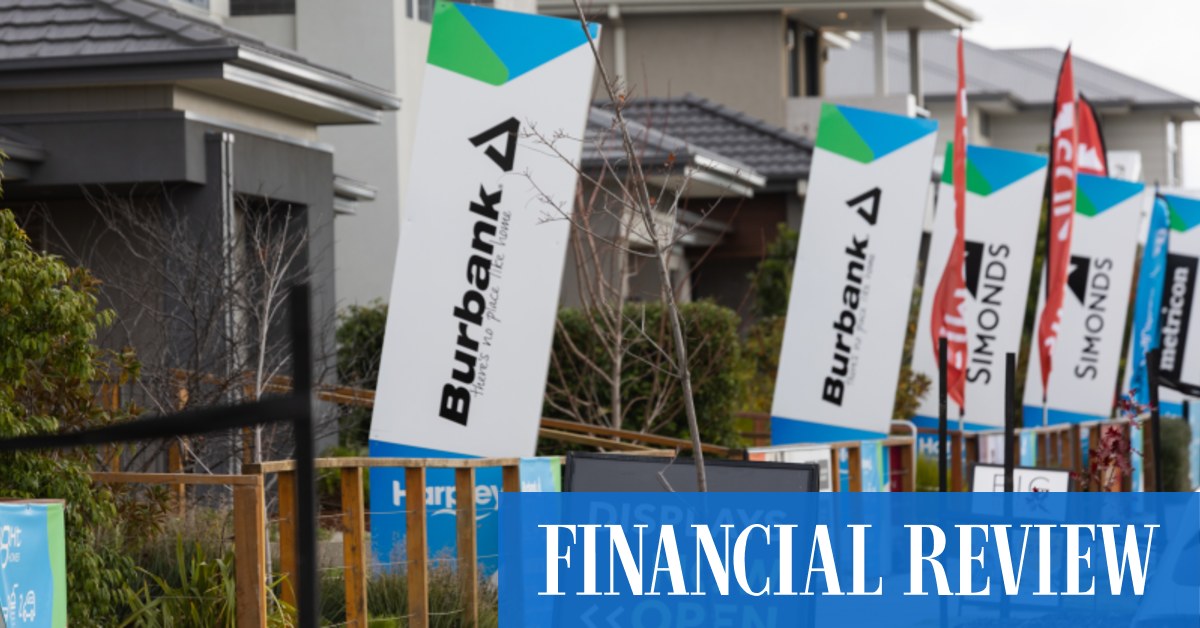 S&P says non-banks have opportunity to step up risky proposals
National Australia Bank and ANZ Banking Group have both said they will reduce their maximum leverage ratios in response to pressure from APRA.
S&P said newer non-preferred loans with higher debt-to-equity ratios were most at risk from mortgage stress, which he calculates as repayments reaching 30% of household income.
"Orderly process"
S&P said that while bad debt would likely increase in line with the housing market decline, it would do so from historically low levels, mitigating the impact of a slowing housing market.
"A cooling housing market in Australia will certainly see loan volume growth slow given that around two-thirds of banks' loan volumes are made up of residential mortgages," Ms Barrett said.
While the rapid rise in property prices in Australia from around mid-2019 puts the banking system at increased risk, particularly if property prices fall rapidly, Ms Barrett said S&P expected an "orderly unwinding of property prices in Australia over the next two years".
"However, there is a risk, albeit small, where we see a rapid fall in property prices and a substantial increase in credit losses for banks," she said.
S&P's structured finance ratings director, Erin Kitson, said banks would work closely with customers when rolling out low-fixed-rate mortgages next year.
"We expect lenders to work with borrowers to ease this transition and avoid any shock," Ms Kitson said.
While S&P said the full impact of the recent floods was not yet visible in the arrears data, with rates in Lismore rising from 1% to 1.3% between December and March.
Ms Kitson warned that flood-hit postcodes were likely to suffer a 'double whammy' due to sharp interest rate hikes.
"You're going to get a bit of a double whammy in those areas with interest rate increases but also the impact of flooding," she said.
S&P said banks should also start integrating more climate mitigation measures into their loans, which could affect the maximum loan-to-value ratios seen in flood-prone regions.
"From a home lending perspective across all lenders, it's fair to say that climate risk is not built into the lending criteria," Ms Kitson said.