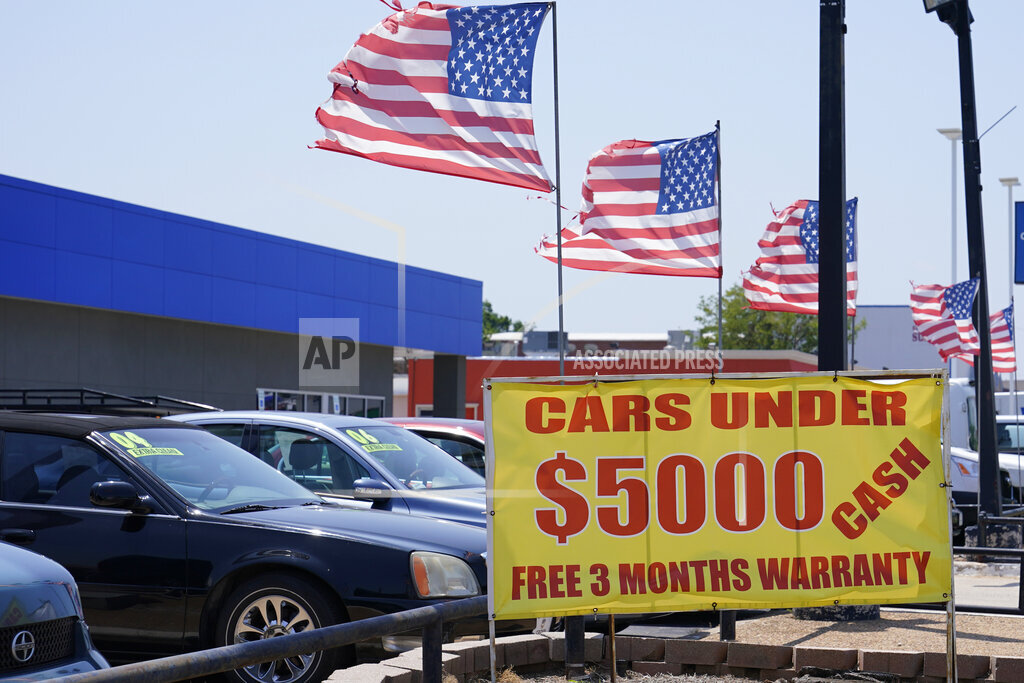 U.S. drivers take on more debt as inflation pushes auto loans to record highs
As vehicle prices rise amid inflationary pressure, Americans buying new cars are taking out bigger loans and taking on more debt, according to credit monitoring firm Experian.
Average loan size and monthly payments for new and used cars have increased in recent quarters, the company said in an Aug. 25 news release. In the second quarter of 2022, the average loan amount for a new vehicle increased 13.21% year-over-year to $40,290. During this period, monthly payments increased from $582 to $667, an increase of 14.6%.
For used vehicles, average loans jumped 18.66% to $28,534, while the average monthly payment rose from $440 to $515.
Experian also found that consumers are returning to used vehicles, accounting for 61.78% of all vehicle financings during the second quarter of 2022, compared to 58.48% during the year-ago period.
"Between inventory shortages and rising vehicle costs, consumers are looking to make the most profitable decision, which is often a used vehicle," said Melinda Zabritski, senior director of automotive financial solutions at Experian.
"The benefit of a higher vehicle value is that consumers can get more for their trade-in, which can help offset the increased cost of their next vehicle."
According to market research firm JD Power, the average transaction price for a new vehicle is expected to reach a record high of $46,259 in August, up 11.5% from a year earlier.
The 12-month consumer price index, a measure of inflation, recorded an 8.5% increase in July, according to data from the US Bureau of Labor Statistics. Prices for new vehicles rose 10.4%. while prices for used cars and trucks jumped 6.6%.
Rise in car loans, slowdown in sales
The increase in average auto loan amounts and monthly payments is occurring against the backdrop of increasing auto loans. According to an Aug. 2 report from the Federal Reserve Bank of New York's Center for Microeconomic Data, household auto loans in the second quarter rose $33 billion to $199 billion, continuing an upward trajectory in place. since 2011.
Joelle Scally, administrator of the Center for Microeconomic Data, pointed out that the "robust" increase in auto loans is partly due to rising prices.
Meanwhile, auto services company Cox Automotive expects US new-vehicle sales to decline 0.3% on a month-to-month basis in August. As buying conditions worsen, the "headwinds" to a sales recovery in 2022 continue to grow, Charlie Chesbrough, the company's senior economist, said in an August 25 press release.
"Rising interest rates and historically low consumer sentiment are preventing many potential buyers from entering the new vehicle market. And high gasoline and vehicle prices make affordability an even bigger challenge," he said.
But the biggest short-term hurdle is a lack of supply, Chesbrough said, while expressing doubts that new-vehicle supply will return to "a healthier level" anytime soon.